Welcome to the
Christopher Nolan Wiki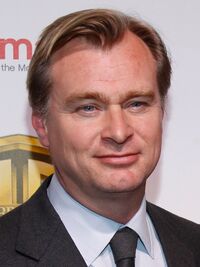 Christopher Nolan
is a British-American prolific film director, writer and producer.
Nolan is known for creating films that involve psychological issues, complex narrative structures, and strong emotional themes. Many of his films have garnered critical and commercial success, as well as dozens of Academy Award nominations and ten wins.
His filmography includes titles such as Memento, The Dark Knight Trilogy, Inception, Dunkirk and more. His newest project, Tenet, is out on HBO Max recently and is theorised to be a follow-up to Inception but it hasn't been confirmed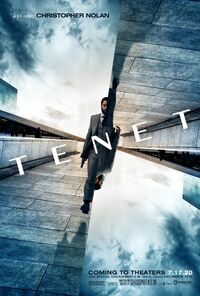 Tenet
Tenet is an action thriller film written and directed by Christopher Nolan, and produced by Nolan alongside Emma Thomas. It's Nolan's eleventh film.
Armed with only one word — Tenet — and fighting for the survival of the entire world, the Protagonist journeys through a twilight world of international espionage on a mission that will unfold in something beyond real time.
Not time travel. Inversion.
Filmography
Featured Videos
We're an encyclopedia run and maintained by people just like you! Created by fans, for fans, the Chrstopher Nolan Wiki is dedicated to building a comprehensive and informative resource about his films.
Want to share your knowledge? Sign up for a free account and start editing today!
Twitter
Related Wikis